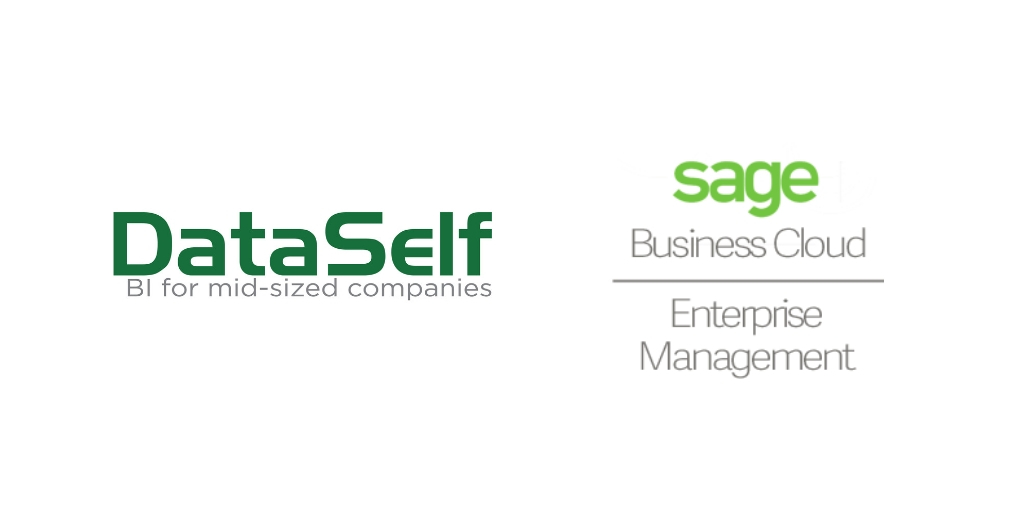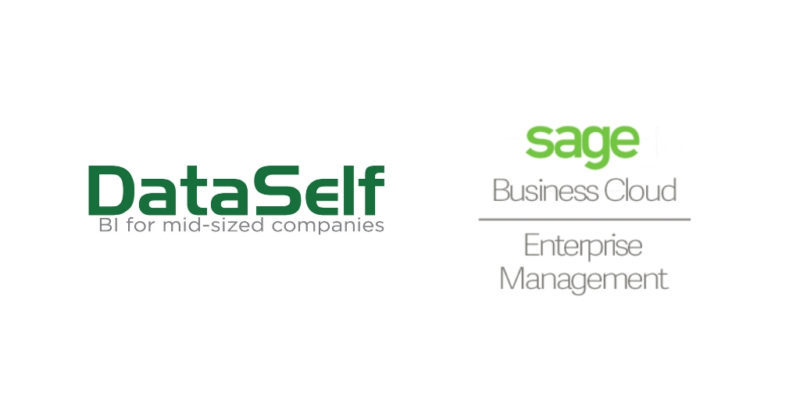 Business intelligence with cloud data warehouse is a game-changer for Sage Business Cloud users.
SANTA CLARA, CA – November 14, 2018, DataSelf Corporation, the leader in business intelligence (BI) solutions announces the release of its Cloud Data Warehouse for Sage Business Cloud Enterprise Management users.
"Sage Business Cloud Enterprise Management (formerly Sage X3) is a powerful ERP system used by growing mid-sized organizations," comments Joni Girardi, DataSelf CEO. "DataSelf has been providing on-premises data warehousing for over a decade. We are excited to release our Cloud Data Warehouse framework which dramatically reduces the IT and computer resources to run a robust, scalable, and fast data warehouse platform. Clients have been asking for more focus on decision-making and less on IT overhead; this move to the cloud made perfect sense."
Cloud Data Warehouse is part of the turnkey business intelligence solution by DataSelf Corp. According to DataSelf, data is extracted from Sage Business Cloud Enterprise Management and aggregated in Cloud Data Warehouse, freeing up ERP and IT resources, resulting in report processing times of under 10 seconds.  "Most users won't wait for reports that take more than 10 seconds to refresh, that's our minimal accepted requirement," said Girardi.
An end user of Sage and DataSelf comments, "I wanted to move to the cloud to make access easier for less tech-savvy people who find VPN access challenging. With DataSelf's Cloud Data Warehouse, accessing data from portable devices like iPads is much easier and we reallocated server resources that were previously dedicated to running the services locally."
"A big portion of DataSelf's value is its enterprise-grade data warehouse" states Girardi. "Data from Sage and other systems can be easily consolidated for a 360-degree view of the business. With this high-performance platform, we guarantee that users can access their data anytime and anywhere."
To learn more about DataSelf Cloud Analytics for Sage Business Cloud Enterprise Management, click here.
# # #
About DataSelf Corp.
DataSelf Corp. provides turnkey business intelligence and analytics solutions to mid-sized organizations. From basic dashboards to complex reporting, DataSelf's solution is scalable and integrates with dozens of ERP and CRM systems including Acumatica, Sage, Microsoft, Salesforce, NetSuite, Infor, QuickBooks and Everest. DataSelf focuses on empowering key stakeholders through the visualization of critical data across their business.
Press Contact:
Joni Girardi
DataSelf Corp.
(888) 910-9802 x701
jgirardi@dataself.com
www.dataself.com