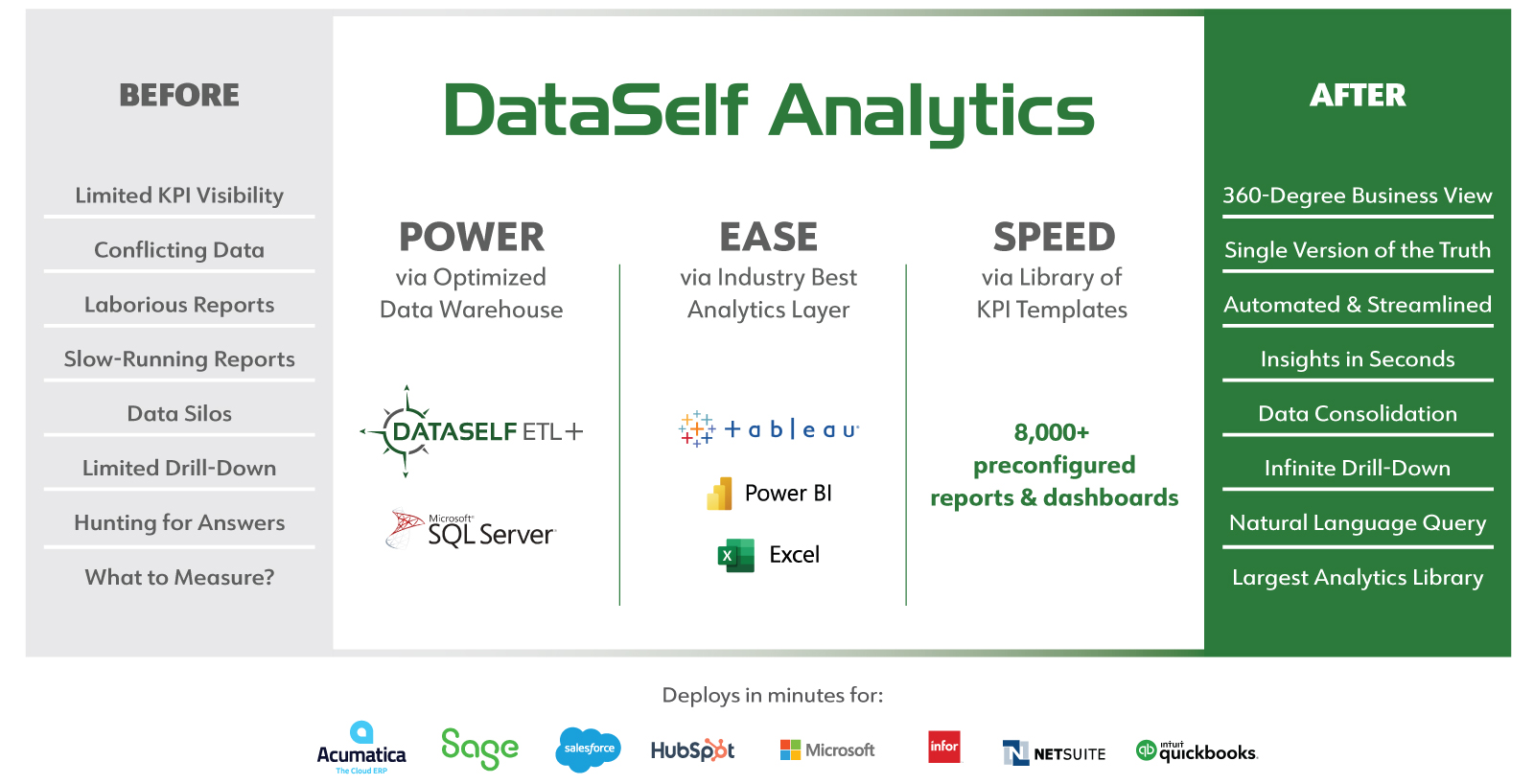 Business Intelligence = More Informed Decisions
Quicker, Easier, and Faster

Do you use a CRM app? An HR solution? Do you have products for quoting, dispatching, or asset management?
To make the best business decisions, you need analytics that look across your business and consider factors and activities from all departments – both singly and collectively.
DataSelf gives you that enterprise-level view of your business; one solution for all your analytical needs.