"What Joni (CEO of DataSelf) has done with our system is now, as soon as I log in, I'm able to see all of my receivables the way I want, released, non-released, and also my retainage." – Anderson Pinto, CEO, Hartzell Construction
What are the benefits of construction data analytics software?
You've got teams that are hungry for insightful data. We've got easy-to-use solutions to feed every one of them. Wherever your construction company has a need, we've got a solution. Solutions that are easy to use and flexible enough to fit any construction organization. And to get started, the complete DataSelf Construction BI solution is ready to go with natural language, artificial intelligence and 1,000,000+ ways to slice-and-dice your data – how's that for a starting point?
Dashboards for Construction
ORDER NOW directly from your DataSelf reseller, or from here. 
Contracts, Project Accounting and WIP – Sample Dashboards
There are 50+ templates offering a wide range of configuration possibilities to adapt to unique business needs. Actual templates might vary. Some might require additional configuration not included in SOWs unless specifically described.
WIP Report (also included in AADS)
Extensive WIP Reporting with one-click drill-down to tasks and transactions covering current data as well as historical actuals.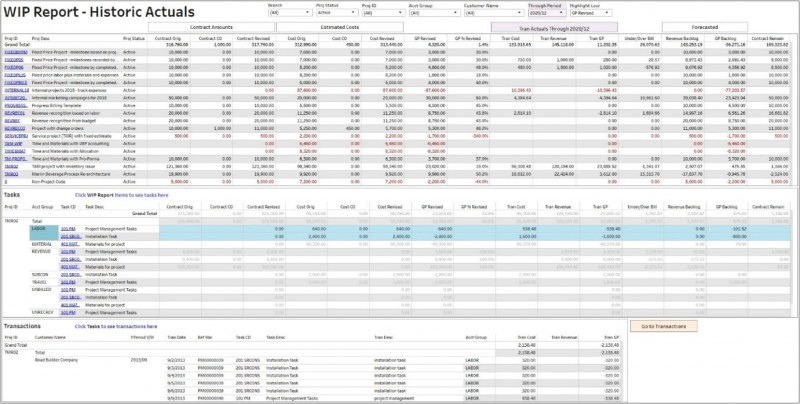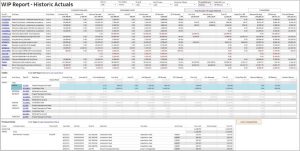 Contract Dashboards (also included in AADS)
Insightful and easy ways to spot how contracts and tasks are affecting the bottom line and schedules.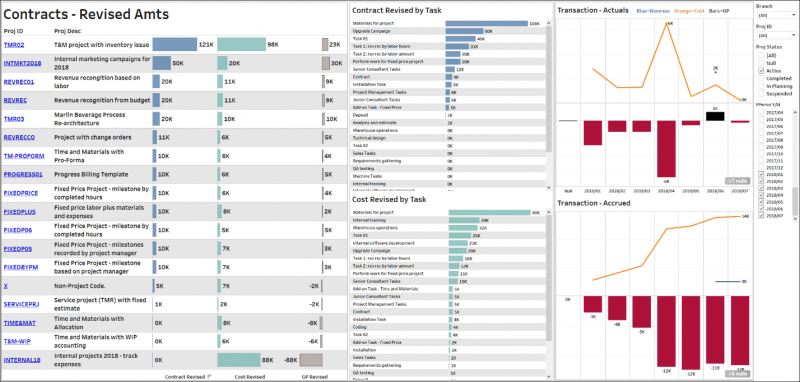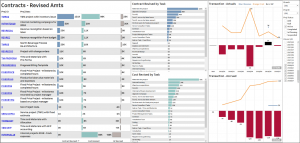 View more Construction Dashboards from DataSelf.
ORDER NOW directly from your DataSelf reseller, or from here. 
How do I get DataSelf for my construction company?
Request a call from our Construction BI Experts by completing the form below.