Join our team to inspire data-hungry people in mid-sized organizations!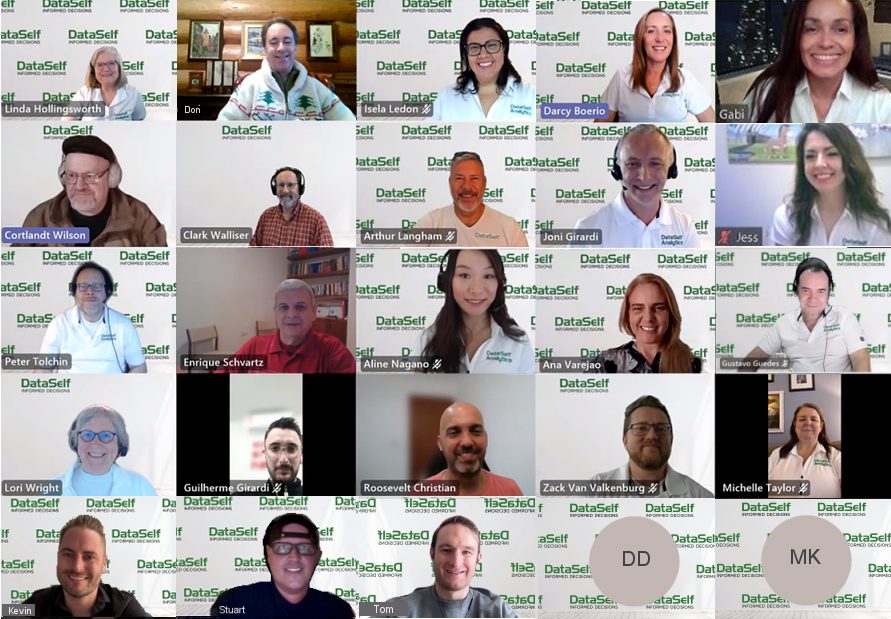 Our people are our most important asset! You're in the right place if you are passionate about enabling business people to make better-informed decisions easily. DataSelf is revolutionizing how decision-makers fight corporate internal fake news.
DataSelf combines science, art, psychology, business, and technology to make one stellar business intelligence platform! We are looking for incredibly talented people who care about people, business, and the community to join our team!
DataSelf offers competitive compensation, significant professional upside growth, a flexible work environment, unlimited vacation, and a growing team of motivated, collaborative, fun colleagues.​
Job Openings
Equal Employment Opportunity
We do not discriminate on the grounds of race, color, religion, sex, age, disability, or national origin in the hiring, retention, or promotion of employees; nor in determining their rank, or the compensation or fringe benefits paid them.
Equal Treatment of Clients
We do not discriminate on the basis of race, color, religion, sex, marital status, disability, age, or national origin in services or accommodations offered or provided to our employees, clients, or guests. These policies and this notice comply with the regulations of the United States Government.
Please report violations of this policy to the closest US Equal Employment Opportunity Commission office (call 1-800-669-4000 to find locations near you).