DATASELF SUPPORT OVERVIEW
Additional post-production client support options are provided by DataSelf (DS) to allow for maximum flexibility, efficiency and cost-effectiveness in this BI journey.
All new support requests should be submitted to Support@DataSelf.com for tracking, triaging and assignment to our outstanding Tech Support Team.
(New inquiries/requests sent direct to DS employee emails will not be guaranteed a response time.)
Price quotes for Add-On Support Plans are available upon request.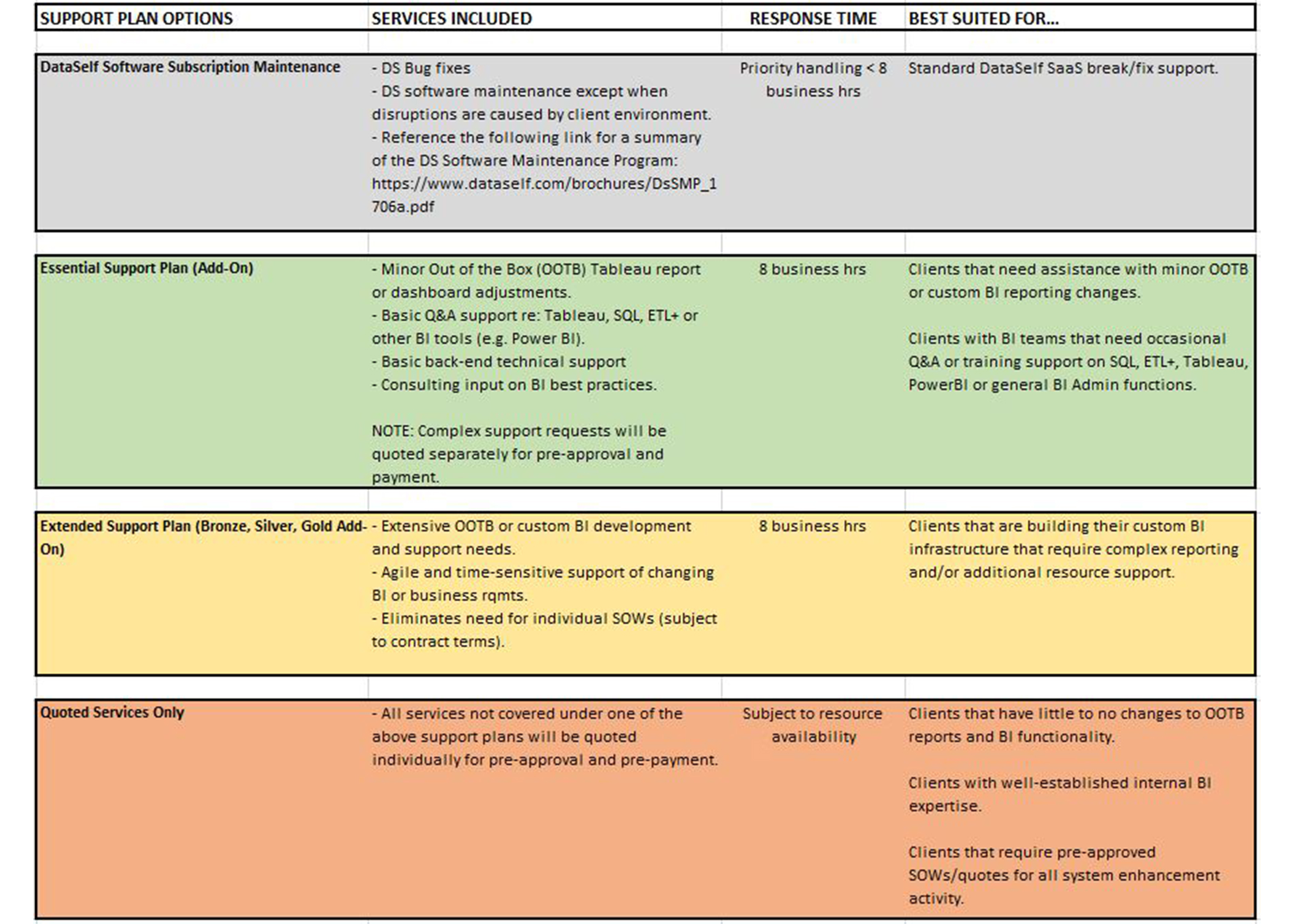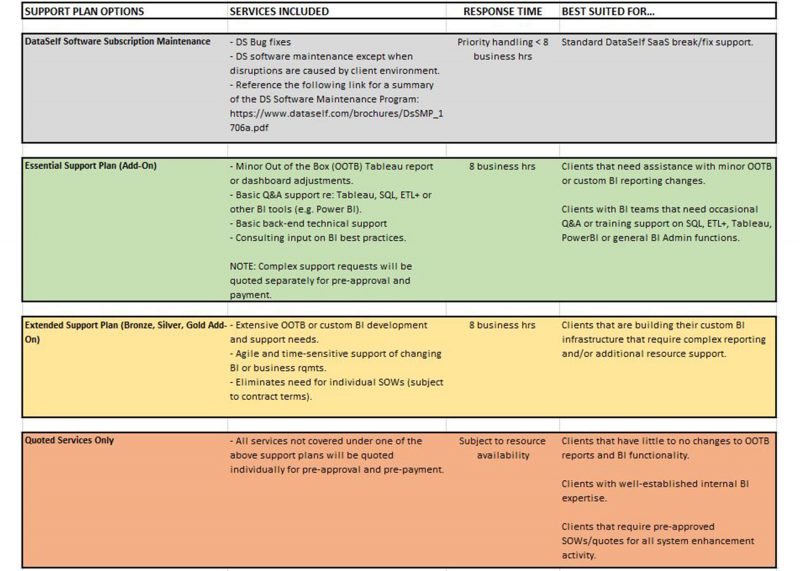 Please note that all support requests that fall outside of a defined Support Plan (as detailed above) will be invoiced on a Fixed Price or Time & Materials basis with an estimated completion date/time based on available DataSelf time and resources.