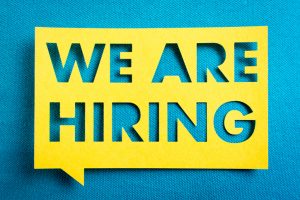 Visit all of our job openings at https://www.dataself.com/careers/
Job Description: Sales Engineer
DataSelf is on a mission to inspire data-hungry people in mid-sized organizations. Our team is passionate about how data geeks and our tools can enable people to easily make better informed decisions. This involves a focus on science, art, psychology, business, and technology.  Learn more at https://dataself.com.
We are seeking to hire a talented and passionate individual with 5+ years of experience in:​
Conducting in-depth Business Intelligence demonstrations of products/services
Presenting the product and all features to customers and partners
Negotiating contract terms
Troubleshooting client problems
Communicating customer requirements to our BI team
Coordinating efforts between our BI team and clients and partners
Providing advanced training and support
Preferably with experience with at least two of the following tools: Excel, Tableau, and Power BI
Preferably with reporting experience from one or more of the following systems: Acumatica, Infor, Microsoft Dynamics, NetSuite, Sage ERP and CRM, Salesforce.com
Preferably with basic knowledge to connect reporting tools directly to data sources (such as MS SQL Server).
Other attributes: ​
Comfortable working remotely (from a home office or a nearby work-share facility).​
Excited to learn new skills, both guided and self-taught.  ​
Availability to travel a few times per year. ​
Desire to work in a small (30-person) fast-paced and fast-growing company to help accelerate its growth as it broadens its market reach.​
Exceptional problem solver with the ability to transition between detailed data and high-level insights. ​
Strong interpersonal collaboration skills.​
DataSelf offers competitive compensation, an excellent health care plan, significant professional upside growth upside, a flexible work environment, unlimited vacation, and a growing team full of motivated, collaborative, fun colleagues.​
Please email your resume and why you want to join our team at careers @dataself.com.