DataSelf Analytics Now Distributed by Acumatica
 is an entry-level version of our powerful business intelligence and data warehousing solution. With one click, Lite users can open Acumatica pages in order to drill down into underlying documents. "DataSelf Lite should help many organizations find and maintain a single version of their truth in a simple and effective way," stated Jon Roskill, CEO of Acumatica.
DataSelf Analytics Lite Launch Webinar 
October 15, 2019
11 am EDT | 8 am PDT
Learn more about DataSelf Analytics Lite for Acumatica by joining us for a complimentary 1-hour webinar.
The webinar covers must-have reports and dashboards for Acumatica. The Salesperson Dashboard and Cash Flow Projection are just two of the reports available in DataSelf Lite. There are over 1,000,000 ways to slice and dice your data!
 Tableau Conference and Full-Day Bootcamp 
The Tableau Conference will be held at the Mandalay Bay Resort and Casino in Las Vegas November 12 – 15. Learn more here. Here are 4 things we think you won't want to miss.
1. DataSelf Training Bootcamp
This intensive, hands-on training will be held the day before the conference. Learn more and register.
2. DataSelf Demo
DataSelf Analytics will be exhibiting data warehousing, Tableau and 5,000+ report and dashboard templates.
3. Networking
Over 20,000 people from all industries and organization sizes will be at the Tableau Conference. Connect to the biggest data community where people are looking to see and understand data.
4. #DataSelfie
It's a Piggy-IE Bank filled with cash! Find us at the conference to participate!
Nearly 400 people attended Sage Sessions X3 in order to network with other users, see new products, and learn more about using Sage X3 effectively. We were there demonstrating DataSelf Analytics and meeting with you! Enjoy these photos from Sage Sessions X3 and other recent events.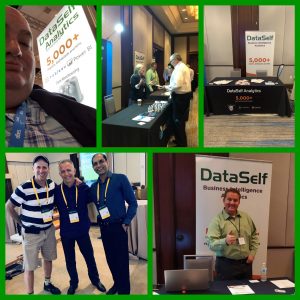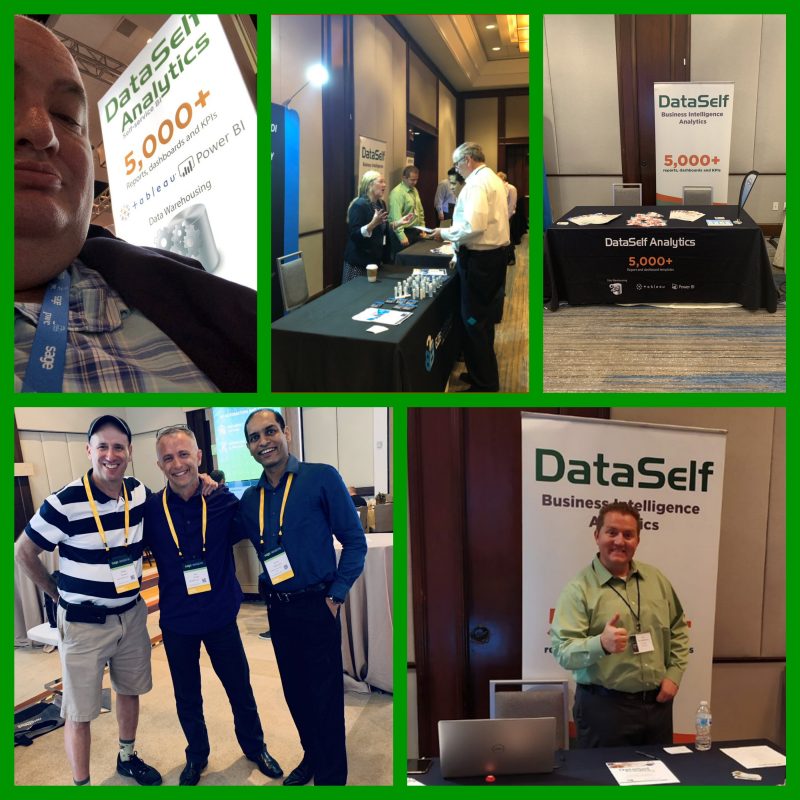 DataSelf Analytics Receives Acumatica Certification
DataSelf is now certified for Acumatica Cloud ERP 2018 R2, 2019R1 and 2019R2. This validation is designed to verify DataSelf Analytics works as described and it accurately integrates with these releases.