Among ERP systems, Acumatica provides one of the most empowering reporting platforms. It works great for many organizations. On the other hand, organizations looking for enterprise data warehousing and analytics will find that DataSelf Analytics takes Acumatica reporting up a notch.
For instance, when a CEO logs into Acumatica, DataSelf shows a 360-degree view of their business.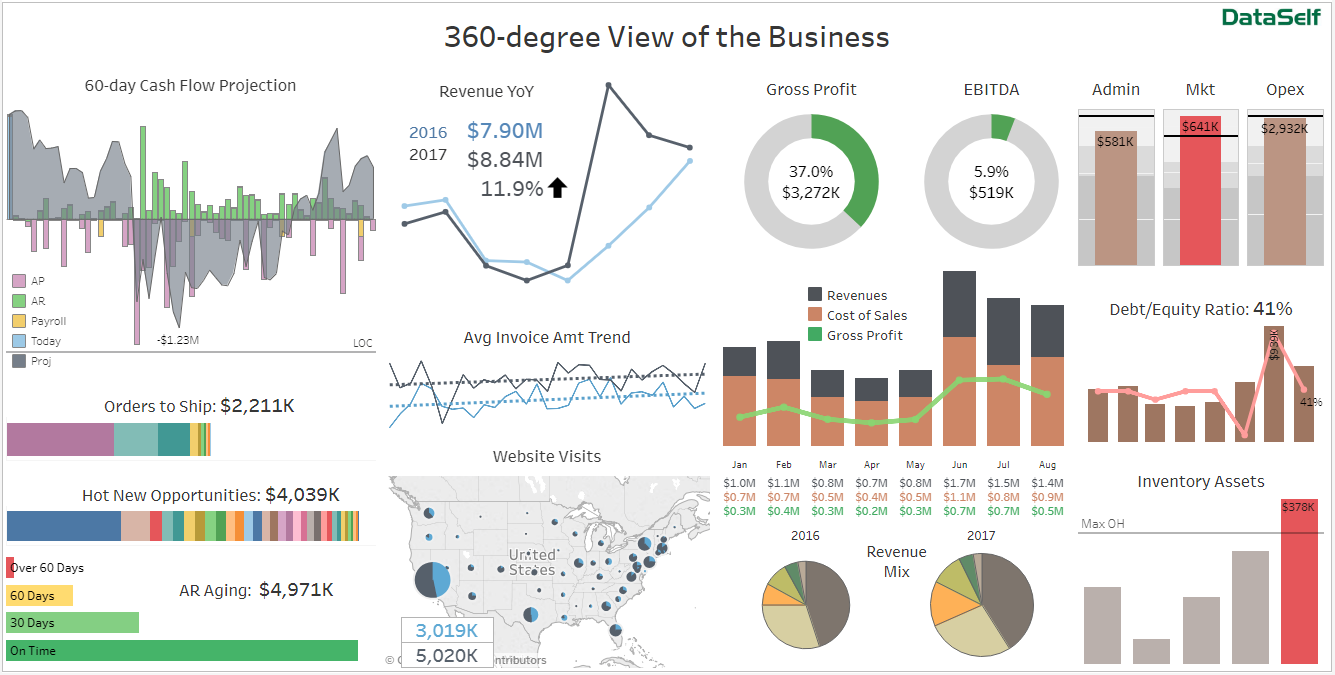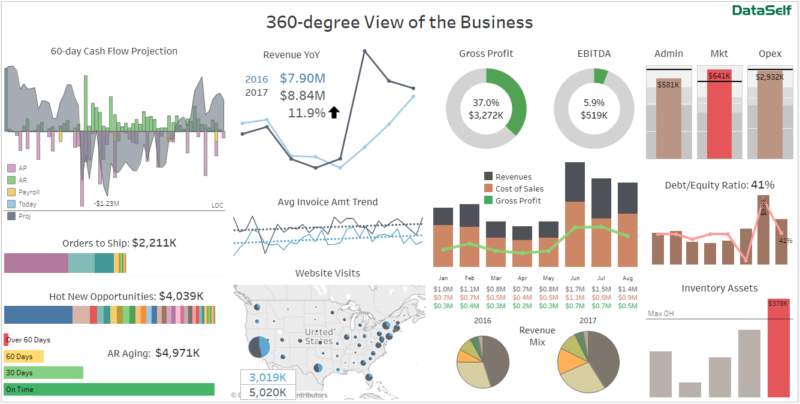 Immediately the CEO can view:
Cash flow projection
Orders to ship
Revenue
Several other key metrics
DataSelf dashboards reveal a wide overview of all the important areas of business.
Red Bars Highlight Issues
At a glance, the dashboard will show you where the issues are and red flags draw attention to areas that need attention. For example, this red bar below quickly communicates that inventory levels are too high.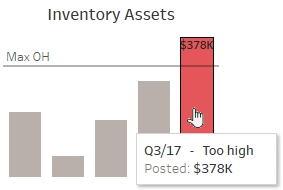 With just one click on the red bar, deeper details are revealed about the specifics of this inventory issue. In this example, the red bars indicate too many products with high cost on hand and most of them are in the West warehouse.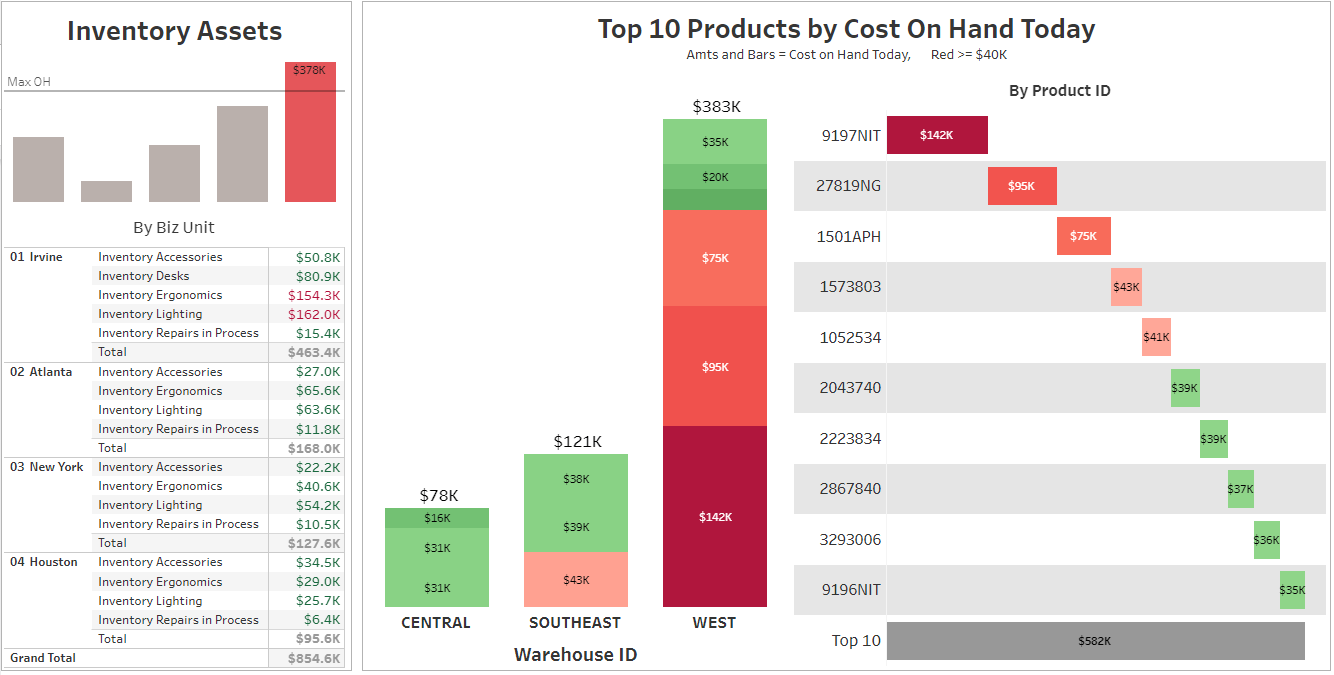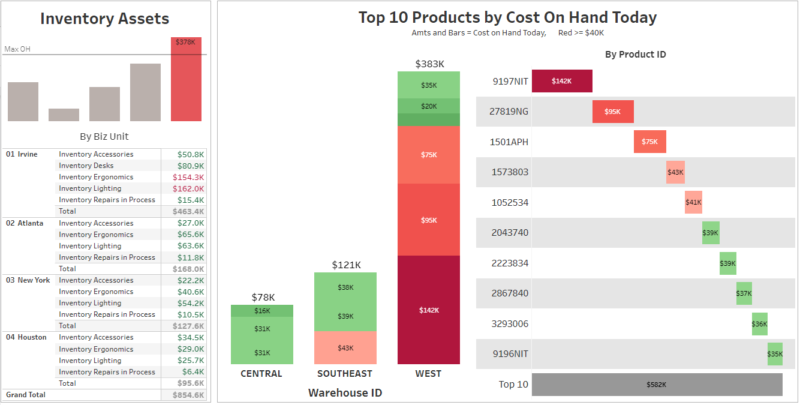 At this point, action can be taken quickly by placing a call to the Warehouse Manager right from the dashboard.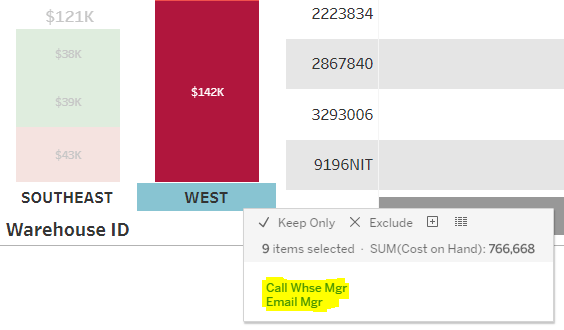 In just a few clicks, managers can locate issues and take action.
More Dashboards, More Action
There are many other DataSelf dashboards available to use such as the Salesperson dashboard and Customer Loyalty dashboard.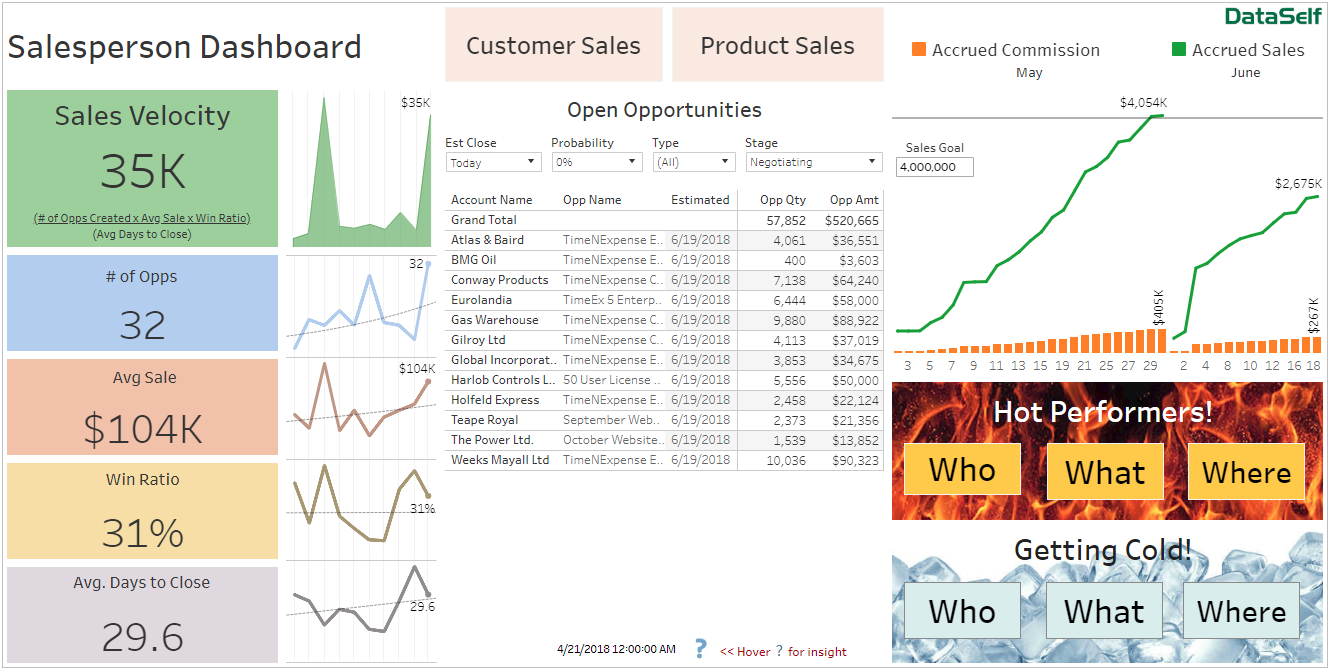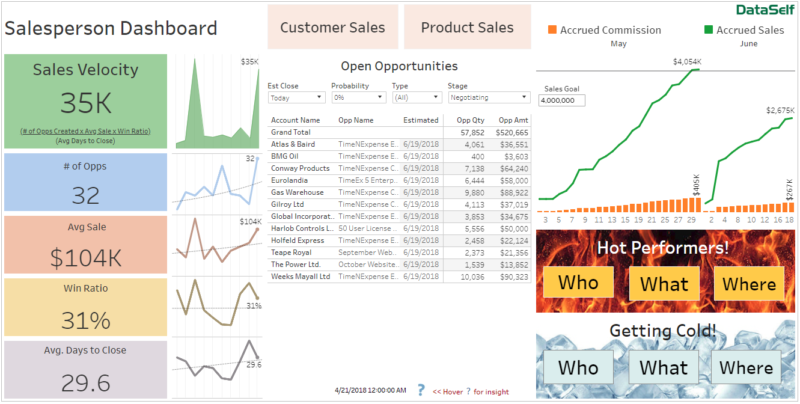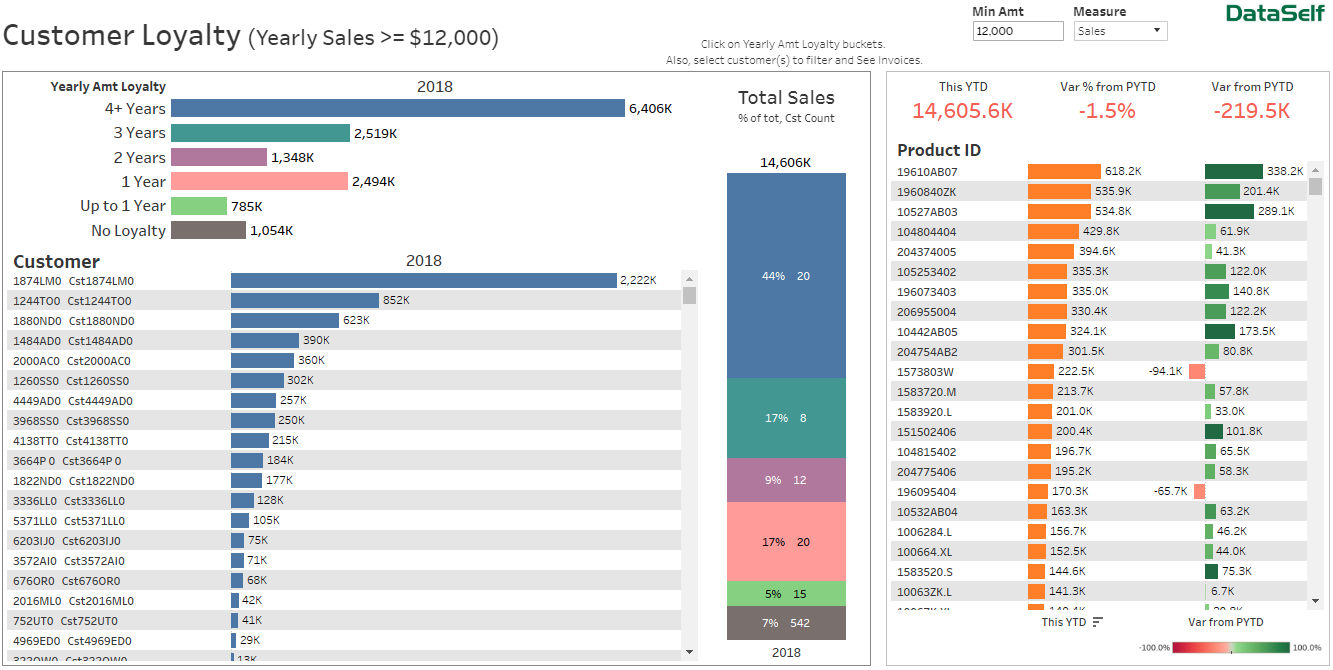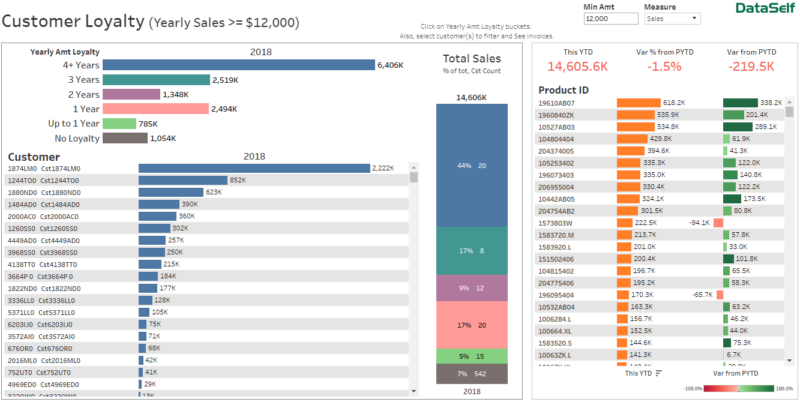 Below is a dashboard for Projections.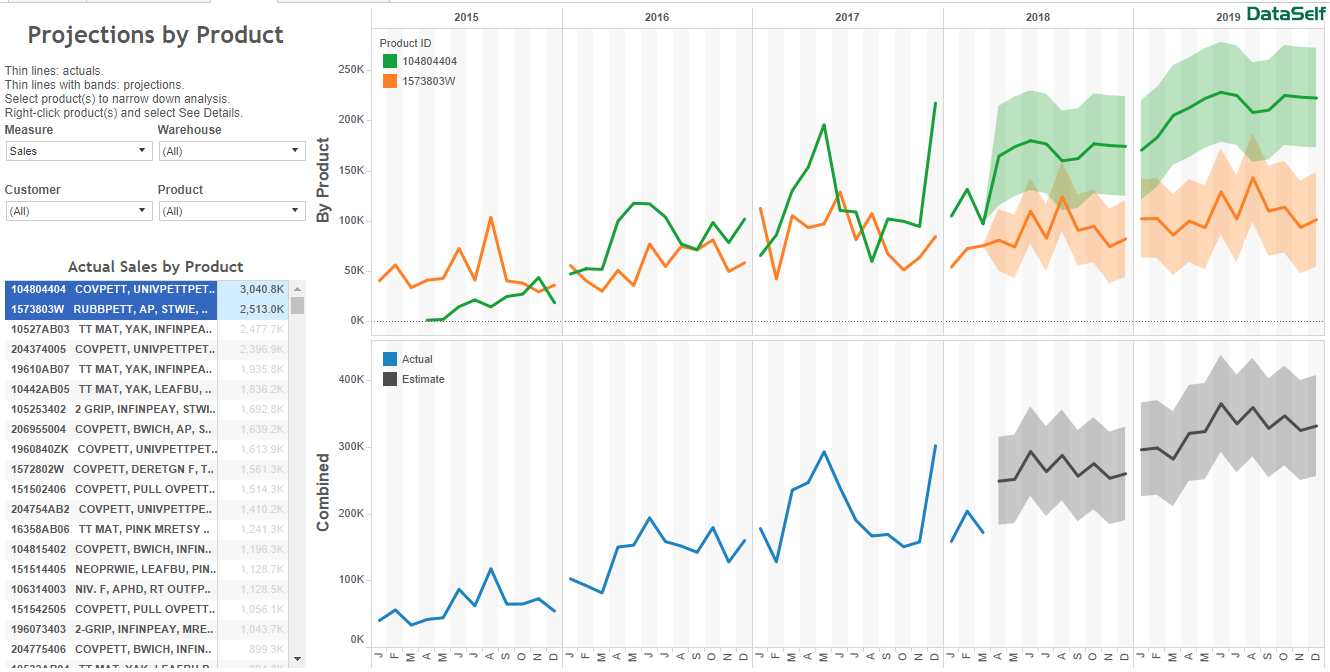 There's a Financial Booklet dashboard too.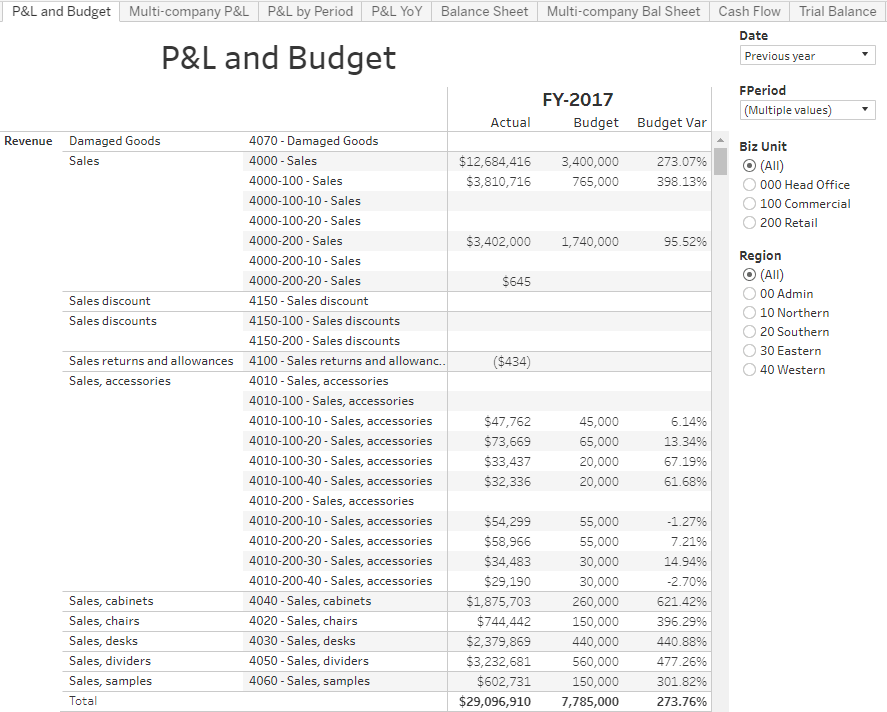 DataSelf offers thousands of reports and dashboards for business divisions such as:
Sales
Inventory
Financials
Many other business areas
As you can see, DataSelf Analytics for Acumatica empowers leaders to analyze critical trends and take action immediately.
Click here to learn more about DataSelf Analytics for Acumatica or watch our video series on YouTube. To try this tool out, sign up for a Free Trial. To get a quote or to get started using DataSelf Analytics for Acumatica, call us at (888) 910-9802.