Newly-released product has wide functionality and versatility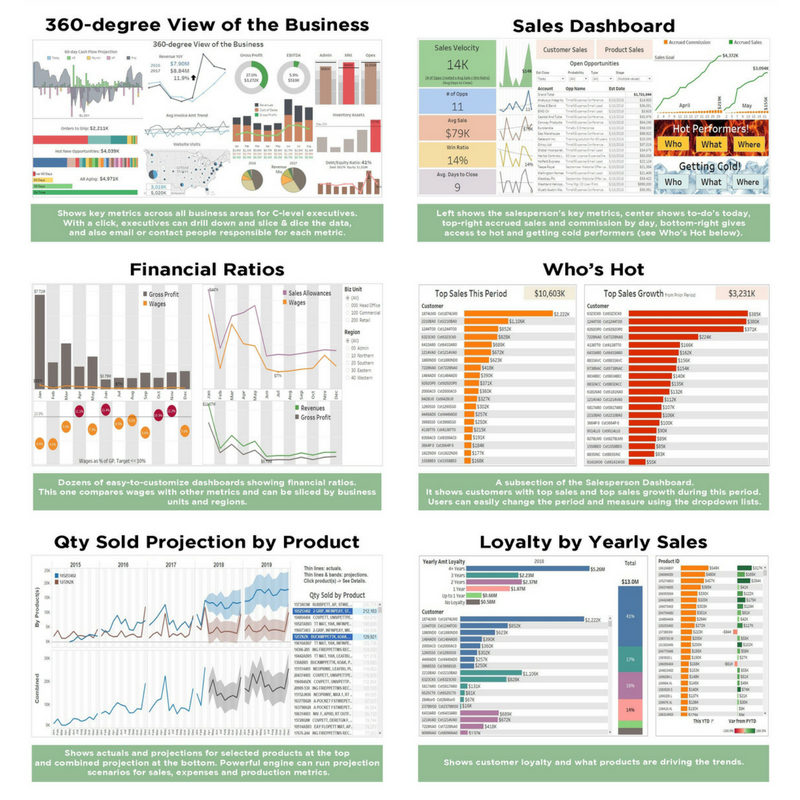 Businesses need to sort through scores of data in a short amount of time, and dashboards are often what they use to do it. Everything has to be right at the fingertips, user-friendly and sensible.
Just-released Dashboard 2.0 fills all the criteria and more. It's the next leap in the evolution of dashboards.
For the past thirteen years, DataSelf has been revolutionizing dashboard capabilities. Their Dashboard 2.0 improves the way users engage and understand Key Performance Indicators (KPIs) they care about.
Because it's easy to learn, customizable, and intuitive, Dashboard 2.0 allows businesses to focus on analyzing their data on day one.
Whether you're a salesperson, inventory manager, CFO, or CEO, with Dashboard 2.0, you can gather metrics important to a specific business role. Salespeople, for example, need to monitor the metrics that they are accountable for, and they need to be on top of the opportunities that need to be closed this week.
C-level executives need to see metrics across many different areas of their business. Sales, inventory, financials, slow-selling items, website analytics, cash flow—all these things matter and need to be looked at daily—and this dashboard does so in a clear and organized fashion.
See which customers are growing over the course of a certain time period or which customers are declining. If customers are leaving, you can problem-solve immediately.
By clicking on each area of data, you can drill down to even more details. One dashboard might look at year-to-date sales growth, another one shows sales last month, and another reveals open receivables.
You are also able to initiate action quickly and easily. Some of the actions you can take from right inside of DataSelf dashboards are: call the responsible person for a metric, send them an email, open documents or external applications—and all from your mobile device! Remedy an issue moments after seeing the data.
(For instance, imagine a CEO sees that inventory is too high. No problem: click the warehouse name to contact the manager.)
"It truly is a 360 degree view of your business interaction," exclaims Joni Girardi, CEO of DataSelf Corporation.
About DataSelf Corp.
DataSelf Corporation empowers key stakeholders through the visualization of critical performance, financial, and production metrics across their business in a compelling, easily customized reporting format, that can be quickly generated by anyone with little or no technical expertise, and is readily accessible from any device, either locally or in the cloud.
DataSelf solutions are powered by data warehousing, Tableau and/or Power BI, and 5,000+ KPIs.
For more information www.dataself.com.
DataSelf Cloud Analytics integrates seamlessly with several mid-market ERP and CRM solutions such as Acumatica, Infor CRM, Microsoft Dynamics 365, Dynamics AX, Dynamics CRM, Dynamics GP, Dynamics NAV, Dynamics SL, NetSuite, Sage 100, Sage 300, Sage 400, Sage X3, Sage CRM, Sage Pro, Salesforce, Sugar CRM. DataSelf Analytics supports iOS, Android, Windows and Mac devices offering access to analytics throughout the company and securely over the internet.