Summit 2015 was our best ever Sage Summit!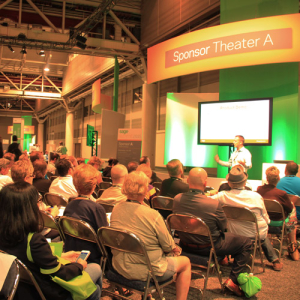 BI and analytics join the SMB mainstream
This year's Sage Summit forever put to rest any doubt that SMB business intelligence and analytics has crossed the chasm from early adopters to the pragmatic mainstream.
The simple proof was the sheer volume of attendees who came to Sage Summit to evaluate BI and analytics products was proof enough. What surprised some, though, was the maturity of the buyers.
Some buyers homed in on Sage's BI product. It offers BI features for popular needs. Also, products that complement or extend Sage come from several third party vendors. Sage and the third-party providers all seemed to do well.
Other buyers had their eye on power, agility, and speed. DataSelf offers the "Ferrari" of SMB BI and analytics with Toyota pricing. Its powerful features are for sophisticated management intent on growth, mobile access, and ease of use. DataSelf had twice as many visitors as last year, and brought home three times as many names of excited prospects. It was a huge success!
DataSelf's team has been working for 15 years on enterprise-grade BI and analytics in the Sage and SMB market. DSA is powered by 5000-plus report templates, an easy-to-use data warehouse, and by Tableau, the new standard for self-service BI and data discovery. Decision makers have easy, intimate access to data while IT is freed to focus on more productive work.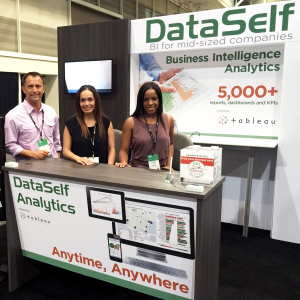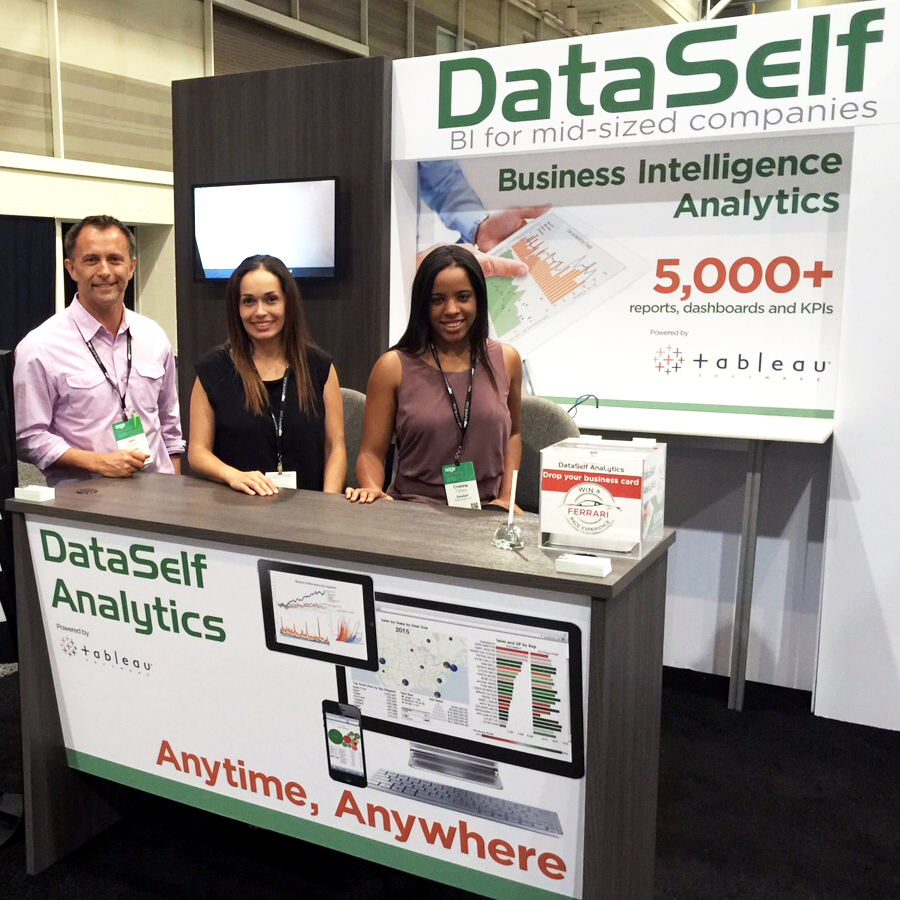 If you missed us at Sage or simply want to know more, you can find more information at any of the following locations.
More photos? Go to DataSelf Facebook Page