FREMONT, CA—January 13, 2015—CIO Review (www.cioreview.com) has chosen DataSelf (www.dataself.com) for its 20 Most Promising Sage Solution Providers 2015. The positioning is based on DataSelf's ability to simplify and amplify BI with Tableau and Microsoft BI technologies through a robust ultralight data warehouse feed by DataSelf's own, no-programming ETL system.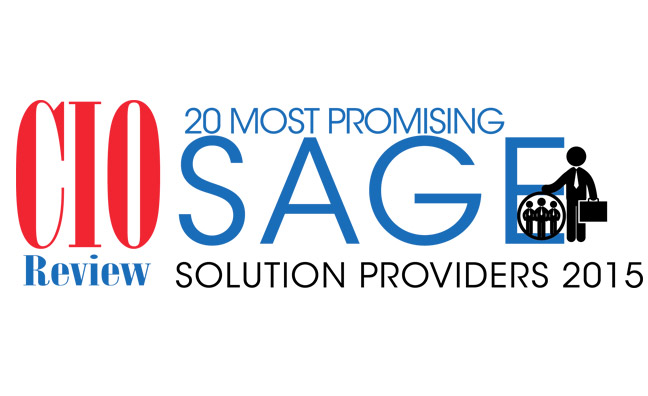 The annual list of companies is selected by a panel of experts and members of CIO Review's editorial board to recognize and promote technology entrepreneurship. "DataSelf has been on our radar for some time now for stirring a revolution in the Sage space, and we are happy to showcase them this year due to their continuing excellence in delivering top-notch Sage solutions," said Harvi Sachar, Publisher and Founder, CIO Review. "DataSelf continues to break new ground within the past year benefiting its customers around the globe, and we're excited to have them featured on our top companies list."
"DataSelf is honored to be recognized by CIO Review's panel of experts and thought leaders," said Joni Girardi, CEO & Founder, DataSelf.
About DataSelf Corp.
DataSelf is a closely held Delaware corporation with main offices in the heart of the Silicon Valley. DataSelf is a software publisher of business intelligence solutions and a provider of specialized Business Intelligence services. Our primary software product is the family of DataSelf BI solutions for mid-market business software systems. Our vision is of high-end, user-friendly business intelligence solutions tailored to the mid-market. These solutions must provide great value to the decision making process of our forward-thinking clients. They also must be deployed quickly, easily address each client's specific requirements, and have a total cost of ownership at a fraction of comparable solutions from Global-3000 BI vendors. For more information about DataSelf, please visit www.dataself.com.
About CIO Review
CIO Review constantly endeavors to identify "The Best" in a variety of areas important to tech business. Through nominations and consultations with industry leaders, our editors choose the best in different domains. Sage Special is an annual listing of 20 Most Promising Sage Solution Providers 2015 in the U.S.