Sage Summit showed us all that we need more than traditional reporting now. Data discovery and speed-of-thought visual analysis, all easy for the business user to set up and run without IT help. And if you're looking for mobile, that's a must-have, too.
That spells DataSelf Analytics 8.2, the latest release for simplified and amplified best-of-breed data analysis technology — based on Tableau and Microsoft BI.
Delivered on Sep 03, 2014.

Speaker: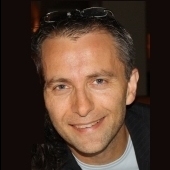 Joni Girardi
DataSelf
Founder & CEO