IT and and other support staff know how it goes: Decision makers at all levels keep asking for reports and more reports. Sometimes, nothing is quite right.
Now you can empower business users to set up their own reports.
The organization needs a reporting system in which business users and make or modify their own reports. Even better, users could probe the data in a series of questions and answers, a process known as data discovery.
The answer is here: the user-centric analytics and BI solution.
DataSelf is a truly user-centric tool lets anyone make or modify their own reports. Business users slice, dice, and discover data insights on their own for better decisions – and IT and accounting staff get to do the work they really need to do. Everyone's liberated.
Designed and priced for mid-sized organizations. Deploys in hours.
DataSelf Analytics deploys in hours and reduces labor cost associated with reporting an average of 80%. And it does it by simplifying and amplifying best-of-breed technology based on Tableau and Microsoft BI.
See it and believe it.
See for yourself how self-service analytics and BI can liberate the people who use reports and dashboards and the people in charge of creating them.
This webinar can't help but improve the way your organization does business.
Presenter: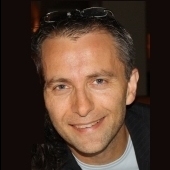 Joni Girardi
DataSelf
Founder & CEO