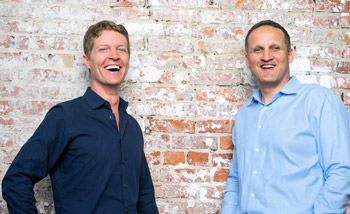 The maker of DataSelf Analytics' interface has new leadership, and we're excited.
Yesterday, Tableau Software announced that Adam Selipsky, a longtime leader at Amazon Web Services, will assume the role of CEO. Christian Chabot, who has led the company since co-founding it in 2003, will be chairman of the board. Co-founder Chris Stolte will transition to technical advisor.
Tableau stock jumped 12 percent at the news.
Geekwire quoted Chabot in its story yesterday:
"This is about broadening the executive team and supersizing our horsepower — strategic decision-making and leading the company — and exploring new horizons and building the business."
What new horizons? As you might expect when a company hires a man who helped pioneer cloud computing, Tableau's betting on the cloud.
"The importance of the cloud is vastly underestimated both by our competitors, industry analysts, and even in some cases, by customers. We believe that the majority of business analytics activity will be done in the cloud over the course, say, 10 years from today, to be safe. And furthermore, once organizations start to flip over and turn their business intelligence over to a cloud paradigm, that the followers will all follow very quickly because the technology and the talent and the toolsets are just racing in that direction."
The desktop still has a big role. Chabot still sees "a hybrid approach where we offer customers the choice of on-premise deployment, fully-managed software-as- a- service deployment, or cloud platform support on their favorite platform-as- a- service."
Here at DataSelf, we believe that this transition is inevitable and wise. We're confident that it will unfold in the same kind of well thought out way that we have come to expect from Tableau.
Congratulations, Christian Chabot, Chris Stolte, and Adam Selipsky, and the entire Tableau organization. We're more confident than ever in your continued innovation and quality!
Read more here.
• Geekwire, "Why Tableau just hired Amazon Web Services guru Adam Selipsky to be its new CEO"
• Geekwire, "Tableau hires Amazon vet Adam Selipsky as new CEO; co-founder Christian Chabot stays as chairman"
• Forbes, "Tableau Names Amazon Veteran New CEO As Founders Step Down"
• Forbes, Tech Trader Daily, "Tableau Surges 12% on Cloud Hire; 'Coup,' Say Bulls; Risks Remain, Say Bears"
• Official Tableau Software announcement