MAR 2016
DataSelf's analytics platform a leader again

The business intelligence industry's rating of record, the annual Gartner Magic Quadrant, has again rated DataSelf's partner Tableau a leader. But there's a twist. Read about it here.
DataSelf Analytics (Tableau) for Sage ERP/CRM Webinar

Want to get more of your ERP and CRM systems? See what DataSelf Analytics with Tableau can do for you.
40-min recorded webinar
Bellwether Magazine – Let's face it, there are good reasons to to leave the old ERP in place. It works and it's paid for. But sometime there's no getting around it.  Read here
Storm on Wall Street pours on Tableau
Tableau's stock price dropped by half in one day – even as the tool won even higher rarified status in the business intelligence industry's rating of record, the Gartner Magic Quadrant.
Regardless of what some shareholders might think of about the company, the majority of business users still perceive Tableau's solution as the best of the best.
Read more
Upcoming Event
TPAC – Third Party Advantage Conference
April, 10 – 13, 2016 – Richmond, BC – Canada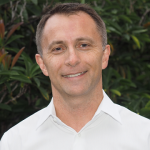 And if you'll be at either of these, please look for our CEO, Joni Girardi. He'd love to meet you.