Implus Footcare, headquartered in North Carolina, develops, markets and distributes innovative "below the ankle" footwear accessories such as insoles, performance socks, shoe laces and shoe care. Implus distributes products to over 50,000 retail stores across North America and 65 countries worldwide.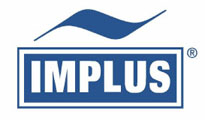 Challenge
Every day, Implus makes 1,800 to 3,500 shipments. They range from $10 orders from small stores to $100,000 orders from giants like Wal-Mart. Managing the inventory and sales operations is a big job. Every time management needed to analyze operations data in a new way, the IT department spent hours creating reports.
Solution
When the CEO and other executives first saw a presentation of DataSelf Business Intelligence, it was an instant hit. "After email," said COO Sam Prestipino, "DataSelf BI is the first thing the CEO checks in the morning. I use it religiously. You can drill down, drill up, and drill back in history. You can look at snapshots on how we're doing versus how we've done the past three years."
One of Prestipino's first custom reports replaced a 300-page sales-order report. He now prints just three pages — and he does it with a mouse click.
The DataSelf BI system also calculates sales commissions, keeping salespeople happy. The system automatically calculates an inventory-aging report that used to require a staff accountant all day to produce. Finally, DataSelf BI's multi-currency reports help track international sales easily.